MSP-JTAG

MSP-JTAG (Programmer)
Category: Development Board, TI MSP430 Microcontroller, TI MSP430,
Keywords: Microcontroller, Development Board, Prototype Board, Low Power 16bit Microcontroller, Texas Instruments TI MSP430F, MSP430 JTAG
MSP JTAG Device for MSP430 Microcontroller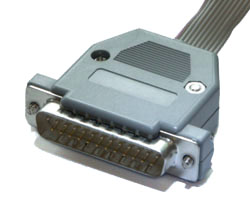 used for programming / configuration of TI MSP430 microcontroller
works with free MSP430 JTAG software (mspgcc, gdb)
see MSP430 HOWTO for programming target device (MSP430Fxxx)
MSP-JTAG has an 3.0 Volt regulated output (VCCtool) supplied from parallel port (LPT), which can be used to power target device (15mA).
This is sufficient because MSP430 microcontroller only require 3-5mA.
If target device has it own supply, connect this supply to VCCsense. Then output voltages of JTAG lines follow target device voltage.
Standard JTAG connector / header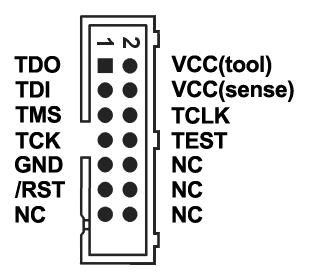 MSP430F chip specification